Although the majority of the piece below was done in oil stick, I still consider it a drawing. It deals with the duality of identity and how most of us bury the negative aspects of our "self" deep inside where others can't see it...but its usually the last thing to peer back at us when we look in the mirror at the person we are...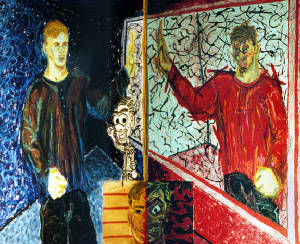 PsycheId 1995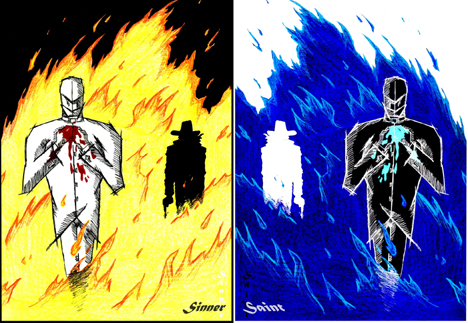 SinnerSaint 2000
Just a little image I did concerning a few personal beliefs, I really like the contrasting mirror image.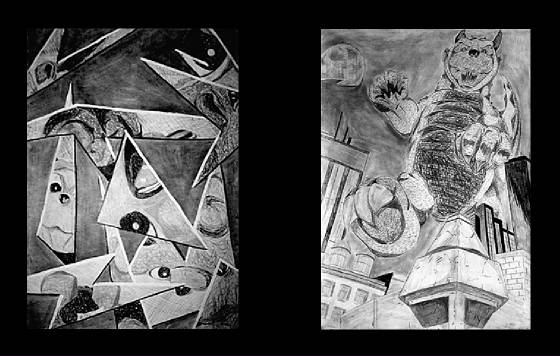 Legion/Satanzilla Diptych 1996
The above 2 drawings were originally seperate works that I combined into a diptych. A stuffed animal named "Satan" which belonged to one of my dogs was used as the subject for both pieces so it seemed only fitting to display them together as one work.
Updated March 12, 2009















All Works Copyright © 1993-2009 Dana D. Carter